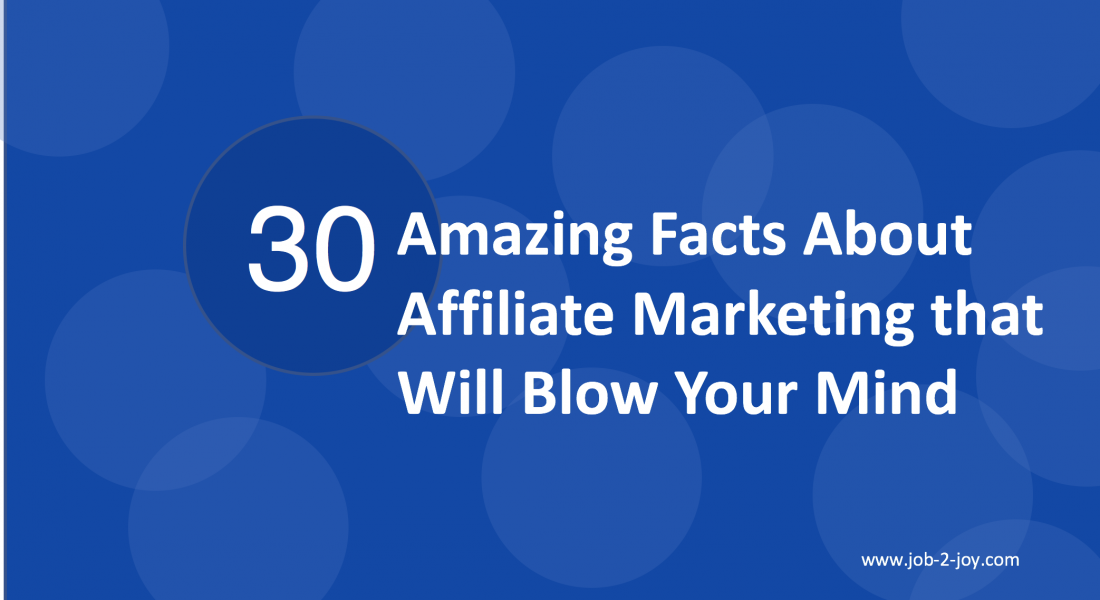 30 Amazing Facts About Affiliate Marketing that Will Blow Your Mind
#2. Affiliate marketing accounts for nearly 1% of the UK's total GDP
This is contribution to the UK's GDP is more than the agricultural sector's contribution. [source]


#3. The affiliate marketing industry is estimated to grow at an average annual rate of 16.6%. 
The industry is expected to reach annual revenues of $6.8 Billion by 2018.
#4. Commission Junction is the most preferred Affiliate Network
#5. The 35-44 age group accounts for the largest share of affiliate markers worldwide


#6. There are more men (54.2%) than women in the affiliate marketing industry
#7. More than half (55%) of affiliate marketers are married


#8. Nearly half of Affiliate Marketers (48.36%) make under $20,000 per year.
The majority of affiliate marketers barely earn any income from their online business. Only 3.2% make more than $150,000 per year. A scary fact that you as an affiliate marketer should be aware of. Why do most affiliates earn less than their dream income levels? Read on.


#9. Lack of "training" was sited as the #1 reason online businesses fail.
Without the right training most affiliates are not able to reach their full potential. Affiliate marketing is a legitimate form of marketing. As such, it does require some training to implement successfully.
Don't be a statistic. Click here to learn more about the most affordable and comprehensive online training to help you improve your Internet-based business.  


Survey respondents also indicated that insufficient "content" and "video creatives" were other reasons their businesses weren't doing as well as could be.
#10. There were 3.835 billion Internet users in 2017.
The number of internet users worldwide is almost half of the world's population. And larger than the combined populations of North America (359 million), Europe (743 million), China (1.38 billion) and India (1.32 billion).


#11. There are 1.9 billion Facebook users
The number of Facebook users is actually larger than the combined populations of China and the United States.
This data is based on registered Facebook at the start of 2017, according to Facebook.
#12. There were 2.8 billion connected on social media in 2016
#13. The main traffic sources of affiliate marketers.
Affiliate marketers in AffStat's 2016 survey said that they get their traffic from these top three sources – SEO, social networks and blogging.


#14. Google is the largest source of searches.
There are over 5 billion Google searches taking place everyday, according to Google. This accounts for two-thirds of total search volume on the Internet. Yahoo accounts for about 17% and Bing for around 10%, according to ComScore.


#15. Two-thirds (67%) of Affiliates come from North America (USA and Canada).
The remainder are from the rest of the world, according to AffStat, 2016


#16. Approximately 15% of all digital media industry's revenue comes from affiliate marketing [source]


#17. Developed affiliate programs account for generating 15% to 30% of all advertiser's online sales


#18. Over 80% of brands utilize affiliate marketing [source]


#19. More than one third (38%) of marketers call affiliate marketing one of the top customer acquisition methods [source]


#20. In 2016 Amazon's revenue reached $136 Billion.
This represented an annual growth rate of 27% over 2015, according to Amazon's annual reports. It is expected that Amazon's revenues will reach $154.5 Billion in 2017.


#21. It is estimated that approximately 10% of Amazon's sales come from affiliates [source 1 | source 2]


#22. In the UK brands spend £1.3 Billion a year on affiliate marketing and lead generation [source]


#23. Nearly 50% of affiliate-referred traffic originates from a mobile device [source]


#24. More than 30% of affiliate-generated sales originate from a mobile device [source]


The last two statistics point to the importance of having responsive websites. If your website cannot be viewed on a mobile device then you are literally throwing away your income.
#25. As early as in 2008 Amazon's affiliate program already had over 2 million affiliates on board [source]


#26. ShareASale affiliate network has more than 1,000,000 affiliate accounts registered [source]


#27. Over 50% of top affiliate programs fall into 4 categories: Fashion, Sports, Health & Beauty, Travel [source]


#28. In most affiliate programs less than 10% of affiliates drive 90% of traffic and conversions [source]


#29. In 2017, there were nearly 600 Million products to promote online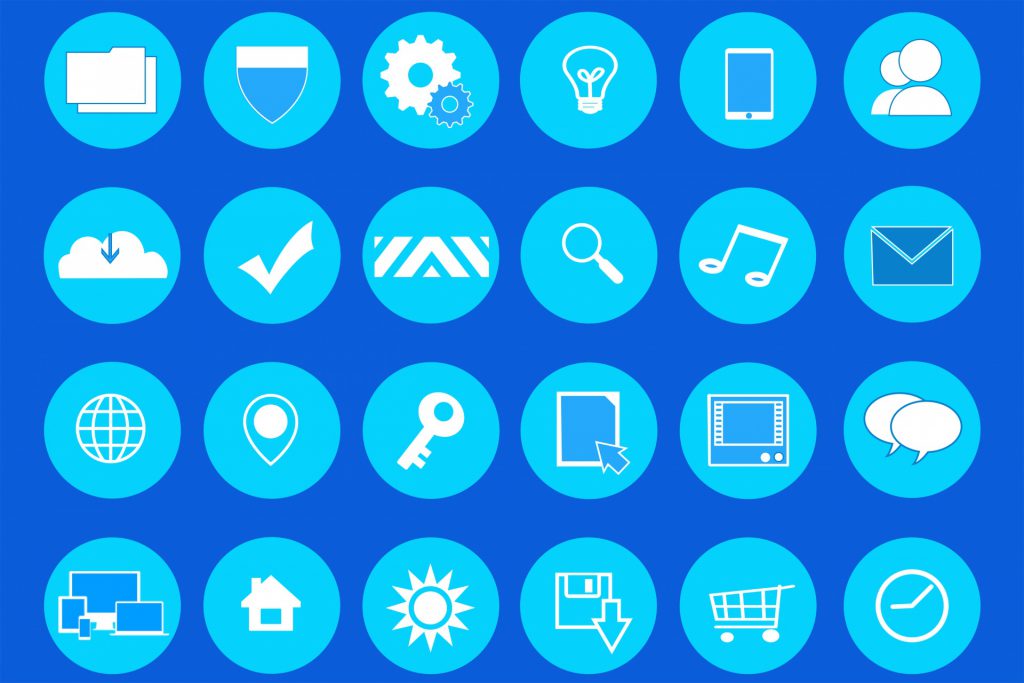 #30. There are over 800,000 affiliate marketers at Wealthy Affiliate.
Wealthy Affiliate is the largest and most comprehensive learning platform for affiliate marketers and online entrepreneurs. They offer hundreds of training courses including video training, webinars, website hosting, affiliate marketing tools and much more. Click here to find out more about their training program. [source]