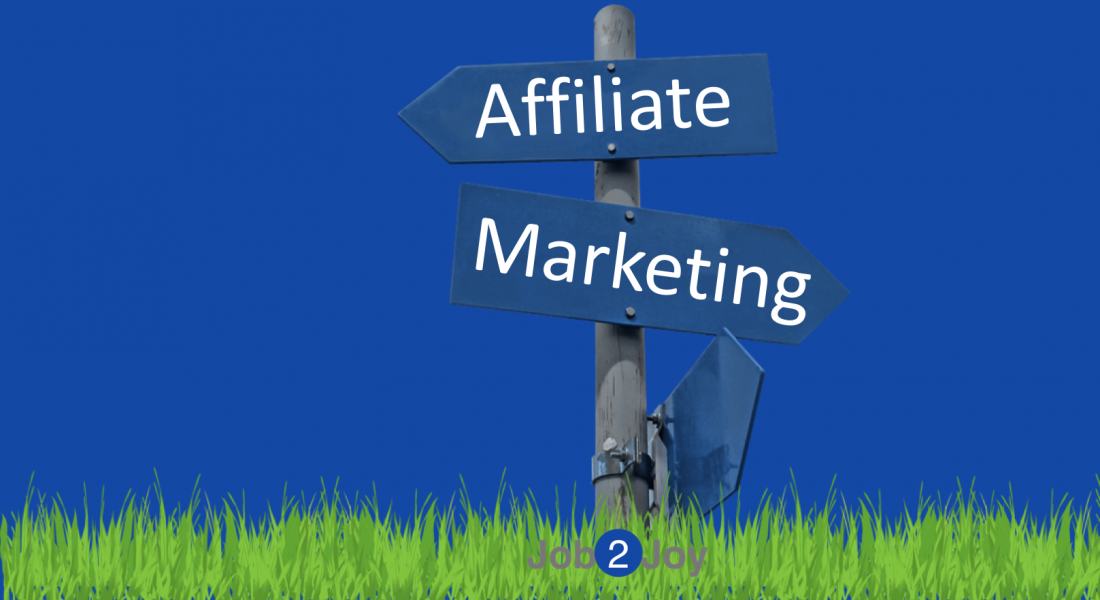 10 Amazing Reasons Affiliate Marketing is the Best Business to Start Online
In the last post, I presented 3 different ways to make money online. Here's a quick recap:
E-commerce
Blogging
Digital Publishing
While all three models are viable online business opportunities.  In this post, I'm going to show you, in my view, what is the best online business opportunity for someone just starting out. 
The Best Business to Start 
Online 
– Affiliate Marketing
When asked the question, what is the best business to start online, especially for someone now starting off, I have to say hands down that is is Affiliate Marketing. This is by far the best online business opportunity to make money online, even if you have no experience.
What is Affiliate Marketing?
Affiliate marketing is an online business opportunity whereby you promote other people's products online and earn a commission on any sales generated through your activities.
There are three components to affiliate marketing – the affiliate, the merchant and the product.
The affiliate (the person doing the promoting of third-party products) receives a unique identification and link. When someone clicks on that unique link and makes a purchase from the third party (the merchant), the transaction is recorded under the affiliate's unique ID and a commission is added to the affiliate's account.
From Apple to Amazon, many top brands are using affiliate marketing as a way to promote and sell their products.
For example, Share-A-Sale is an online platform that brings merchants and affiliates together under one roof. As an affiliate, you can write a review of a product you find on Share-A-Sale, promote your unique link for that product (the platform does this automatically for you in your Share-A-Sale account) and earn a commission.
When someone reads the review and clicks on the link and makes a purchase through your link, you can earn as much as 50% commission (and even more in some cases). At the end of the month or if you reach a particular threshold, e.g. $500, you will receive a cheque in the mail.
The great thing is that almost all affiliate programs are FREE to join. 
Affiliate Marketing is Big Business
There are countless other affiliate programmes covering millions of products and merchants – both physical products and digital products. Check out Clickbank for digital products such as ebooks and online courses.
In addition, many large companies and well-established websites are using affiliate marketing as an additional income source. Some examples include Forbes, Huffington Post, Men's Health and many others.
Affiliate marketing accounts for over $5 billion in annual sales. And it is expected to grow by 16% each year. A huge potential that has still remained untapped. Consider that e-commerce accounts for nearly $2 Trillion dollars in sales each year. Affiliate marketing represents only 0.25% (a quarter of 1%) of all e-commerce sales.
Affiliate Marketing – the Best Online Business Opportunity
What does this imply? This means that there are thousands of opportunities waiting to be tapped. Thousands of people could make thousands of dollars in virtually any niche.
The pie is huge and keeps getting bigger and bigger. Consider also, that as an affiliate you can promote over 488 Million products on Amazon alone, not mentioning the thousands of other possibilities, merchants and products out there. The sky is the limit.
Here are some additional amazing facts about affiliate marketing:
1. Affiliate marketing revenues are expected to double in the next 3 years to reach $10 billion
2. The main age group is 25 to 54 years old representing 82% of affiliate marketers
3. 15% of affiliate marketers earn more than $50,000 per year
4. There are over 600 million products to promote online, Amazon is the main player
5. There are over 1 million affiliate marketers at my favorite affiliate marketing community
Here are 10 Amazing Reasons Affiliate Marketing is the Best Business to Start Online.
Anyone can do affiliate marketing. Ideal for beginners. It's easy to learn and do.
No start-up costs involved.
It's free to become an affiliate (for most merchants and programs)
You don't need to create any products
You don't need to stock any products
You don't need to get involved in shipping and handling
You don't need to offer after sales services (e.g. repairs or customer complaints)
Little or no risks involved. The merchant carries most of the risk
You can choose a wide range of products or services in virtually any niche
You can have multiple streams of income using this model
Disadvantages:
Unscrupulous merchants can close their affiliate program whenever they want without informing the affiliate
You are relying on the systems and security of a third party platform to ensure you receive fair commissions on sales
Hijackers can hijack your website and steal your commissions (if you don't have the proper hosting and security set up)
However, all these disadvantages and risks can be easily minimized or avoided altogether by doing the proper homework and choosing the right merchants. For instance, you do not have to worry about the first two disadvantages as an Amazon affiliate marketer. And you can easily put steps in place to avoid hijackers from hijacking your affiliate link. You can use cloaking techniques.
Do this to Take of Advantage of the Affiliate Marketing Opportunity
So my recommendation is that affiliate marketing is the best online business opportunity, especially if you have no experience. That's not to say that the others are not viable. In fact, building your own digital publishing business is quite lucrative. However, as a beginner, affiliate marketing is the best online business opportunity to get started with.
Are your interested in taking advantage of the huge affiliate marketing as an online business opportunity? Get started with your free account at Wealthy Affiliate.
Before you get your free account set up, I'd like to know a little more about your journey. In that way, I'd be able to give you the best advice possible based on your specific situation.
So, click on the link below provide the information and then join me inside Wealthy Affiliate.
It'll only take a few seconds. 
Follow me on Social Media for more awesome content. Click on the links below.