How to Start an Online Business with No Money
Starting your own business can be quite challenging. Most people don't even begin because they do not have enough money. And many small businesses fail within the first year because they run out of cash. Figuring out how to start your own business with no money can be a daunting task. The simple answer is to start an online business. But have no fear, in this second how to guide – "How To: Starting An Online Business with no Money", I will show you what options you have to become an online entrepreneur with next to nothing.
Great Idea but No Money
From a personal perspective, one of the most frustrating feelings in the world is coming up with great business ideas and then having your bubble burst simply because you have no money to start. Let's face it, you could have great ideas, a fantastic personality, a great entrepreneurial spirit and the best education, but if you have no money to start your business you would have failed even before you begin. Getting into debt is never a great idea if you have no real capital to back it up. You'd be shooting yourself in the foot from the get-go. And unless you have a rich fairy godmother then you're on your own. Though, while frustrating, don't give up just yet. There are ways to start your own business with little or no money.   
Back in 2015, I came up with a great online business idea that I was certain would succeed. I imagined myself making tons of money while I slept. I would see myself waking up in the morning and checking my bank account to see a few more zeros added at the end of the balance. This was solid. Then I started engaging service providers and seeking out partners that I needed to make the business a reality. Then "pop!" my bubble was burst even before it was inflated at all. I needed to raise over $100,000 to get the business done in the exact manner I wanted it. "What to do?" I thought to myself. Then, after a few restless nights and worrisome days, I decided that I could scale it down and try a different approach. But I still needed about $30,000 for the scaled-down version.
A Whole New Online World
Then after a bit of research, I came across a really great website that showed me another way I could approach the development of my business without having to sell my first born. This website opened up a whole new world to me that I never knew existed. It comprised thousands and thousands of like-minded individuals who were busy developing their own businesses in their own way, supporting each other in the process through feedback, comments, sharing, training, posting ideas about how to unleash your inner entrepreneur. It seemed too good to be true. Being the skeptic I am, I started doing some research on the community and what I found was amazing. Not one negative review or scam alert.  I jumped on the bandwagon and never looked back.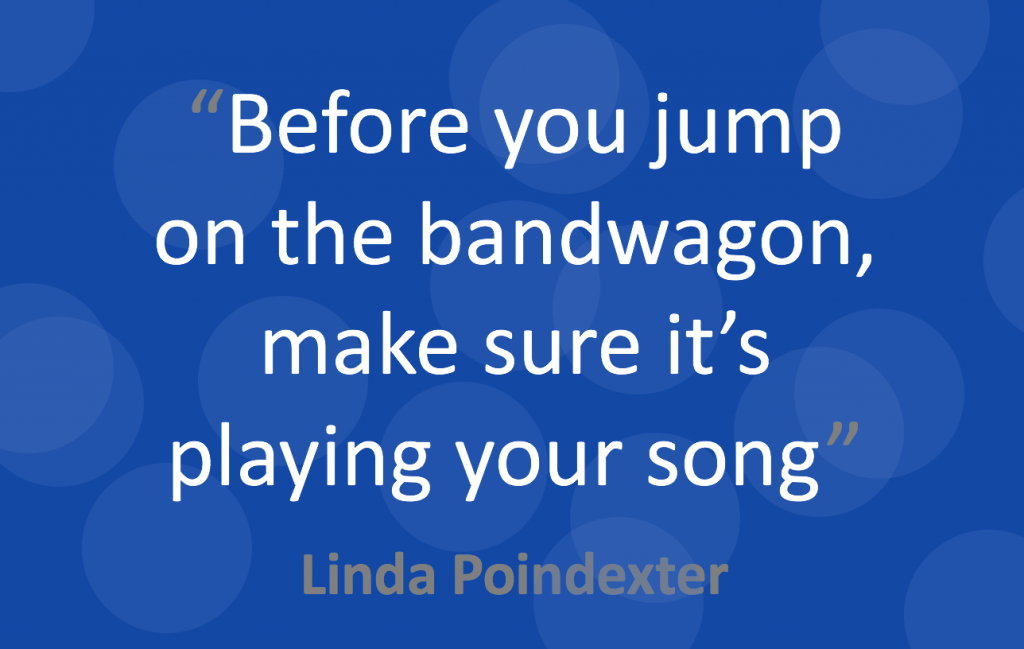 What exactly were they offering, and what does this have to do with starting your own business with no money? Absolutely everything!
Wealthy Affiliate (WA), showed me the brand, new world of affiliate marketing. Rather than putting in the effort to create my own online products or develop my own online platform as I had planned, WA showed me that I could promote the products of others and earn a commission. These companies do not charge you anything to sell their products, you do not have to purchase inventory, hire employees, set up a building/store or do any sort of expensive marketing/advertising. All I needed to do was set up a website (around $10-$15 per year) and start building content ($0), developing affiliate arrangements ($0) and monetizing my website ($0). It was that simple. The only thing I paid for was training, web hosting, website security, website building tools, website tools, website performance analytics and online community support. And believe it or not, I got all of those thing in one place. You guessed it, Wealthy Affiliate. For just $359 per year I was able to get started with my online business. I mean, really? For less than $1 per day I am able to run my own business and without the usual stress that running a business entails. No employees, no rent, no loans, no fuss. Plus, I got to try out all of their neat goodies for 7 days and during that period they didn't once ask me for my credit card. Plus, if I chose, I could have continued with the free version (a lite version compared to the premium version). But the offer was so good that I felt that I would have been throwing away a great opportunity if I didn't join. 

Here's A Checklist for Starting Your Own Business With No Money
Don't quit your current job. Use your current job to fund your online business. If you're unemployed no problem, still take that position you applied for until your business is solid and you can earn a steady income online.

Figure out what is your passion

. Don't just start a business on the notion of making big bucks overnight. It's lots of work. Lots. Instead, build your online business around what you love to do. What's your hobby or passion? Is it music, fashion, art, food, sports, dancing, gardening, etc?
Your passion is your niche. Competition in the online world is fierce. So finding a niche is critical. Your passion will guide you in selecting your niche. You need to drill down and become more specific. If your passion is playing the guitar and you're thinking of giving online guitar lessons, try being as specific as possible. For example, you could do "classical guitar training for: toddlers or teens or girls or left handed people". Click here to learn more about picking a niche idea for your online business.

Check out the Competition.

Before you dive into your online business you need to see what the competition is doing. Do a Google search for your target niche. Check the top 3 or 5 competing sites in your niche. See what sort of content and strategies they use. You may want to see how their site is performing – how many visitors, how many organic searches, how many paid searches, which countries they operate in, what technology they are using, what's the average length of their content, which pages or keywords are getting most of the traffic and so on. Enter one of your competitors website in the tool below and see what happens. Enter yours as well to compare.
Enter Your Competitor's Website URL Below for a Free Analysis
See what expenditure is required.

Okay, while this post is entitled "#2 How To: Starting your own Business with No Money", let's be honest there will be some amount of spending involved. It definitely won't be millions or thousands. But it may not even be hundreds of dollars. For instance you do have to pay for a website (although there are some free options available, but your OWN domain is much better and more professional looking). You may have to pay for training, even if it's a basic ebook. You have to pay for internet access and so on. But what you'd need to spend on a blog or to do affiliate marketing, for instance, will be no where close to what you'd need to spend to put up a shopping mall.

Get Free Money from Other People

. One way to build an online business with no money is to build one using other people's money. Money you don't even need to pay back or share profits. One such option is through crowd-funding. basically, people send you money to fund your idea once they feel it's valuable. In return you can offer them free access to your product. Popular crowd-funding sources include – Indiegogo, GoFundMe, and Kickstarter.

Carry out Market Research Using Quizzes.

One of the tools to use for market research is to launch a quiz or survey.  People love taking quizzes. Research shows that the most popular quiz type is the "What Character are You". Try to fit this around your product some how. Using the guitar example from above, your quiz could be called What type of Rock Star Guitarist are you. Of course, the questions you ask inside the quiz will relate to what you want to find out about your niche. The end result could be three or four popular guitarists that really represent a segmentation funnel. For you it's highly valuable. For your visitor it's loads of fun.

Get the Right Training.

 Setting up an online business and setting the right online business the correct way are two completely different things. Most online entrepreneurs do not have the technical or even the basic knowledge to get started. However, there are tons of training out there on a variety of topics from building a website, to choosing a niche, to getting traffic, what types of plugins to use, how to use CSS coding, WordPress training, how to convert website visitors, search engine optimization and many others. If you want everything you need to know about building a successful online business from scratch with no money, then by far, my #1 recommendation is Wealthy Affiliate.
I'm a Wealthy Affiliate Member and Here's what I am Getting
1.    A solid, state-of-the-art online platform that was set up purely for people who are serious about being an entrepreneur;
2.     Live Chat support from other like-minded entrepreneurs;
3.  Personal access to a line-up of 200 experienced and ultra-successful entrepreneurs, including the two founders Kyle and Carson;
4.  The SiteRubix technology, which is an online platform that has helped me build this website and I had absolutely no technical skills;
5.     Access to some of the best training found on the Internet:
a.     50 online certification courses conducted by the founder and online business expert Kyle,
b.     Access to 13 training classrooms with numerous other training sessions (too many to count).
c.   Also, every Friday there is a live webinar session with Training Coach, Jay. If I miss a session, I just watch the replay video that is posted on the site.
6.     I get to connect with other members, ask them questions, get feedback, etc. I've formed strong friendships through this forum.
7.     I can request one-on-one feedback from others – they review my website and give me pointers on what I could do better to be more successful.
8.  I can ask members to go on my site and leave comments. WA has a pay-it-forward system. Consistent and frequent comments on a website helps it improve its page rank on Google. Basically, we help each other out to move up in rank on Google.
9.  I get a very effective and easy-to-use Keyword Tool. As you know, ranking in Google requires unique keywords. The keyword tool helps you find the right keywords to optimize your site for search. I'm already ranking on page one in the QSR in Google for a couple of keywords. And I did that without taking out any ads or paying some hotshot to optimize my site.
10.  An Affiliate Bootcamp that teaches you how to become the ideal affiliate member, invaluable lessons that have helped me in many other areas in my online journey.
11.  Help from other WA members in building a community base on Google+, it is claimed that a strong G+ presence helps build SEO rank with Google.
12.  Hosting for up to 50 websites.
13.  The latest security protection on the web including automatic SSL certificate (HTTPS) for each site
14.  Site Health monitoring – this is a tool that lets me know if I'm working hard and smart enough to make my website a success. It tracks frequency and quality of post and content, visitor engagement (comments), appropriate use of plugins, Google ranking, site speed, and site trust on search engines (such as Google and Bing).
15.  Unlimited email accounts
16.  Daily Website Backups
17.  500,000 visitor bandwidth
18.  A Content writer tool
19.  A link tracking tool
20.  30G website space

I'm sure I've missed a few other features. But for less than $1 per day, this is a steal of a deal in my book. So come on in and join me and 800,000 other online entrepreneurs. After you join look out for an email from me and I'll guide you along as you get started. You may even contact me directly and I'll help you navigate your way around building your business – picking a niche, selecting a domain name, building a website, and rolling out content. 
So there you have it. A very simple guide on starting a business with no money. I appreciate your feedback, please feel free to leave me a comment below. Also, share this post on Facebook or Twitter.